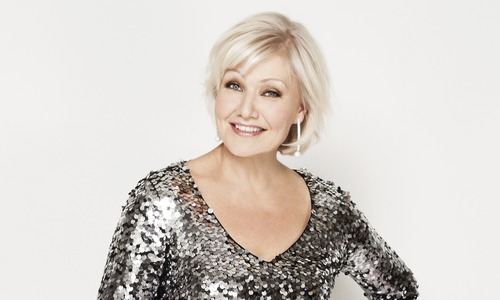 15.11.2017
Oopperatähti Karita Mattila Oulun Musiikkijuhlille 2018
Oulun Musiikkijuhlat järjestetään 11.-24.3.2018. Festivaalin pääesiintyjänä on oopperatähti Karita Mattila, joka on ainutlaatuinen taiteilija ja yksi kysytyimmistä dramaattisista sopraanoista maailmassa. Hän on esiintynyt maailman suurimmilla oopperalavoilla ja festivaaleilla, kuten Metropolitan Opera, Bayerische Staatsoper, BBC Broms sekä The Edinburgh International Festival.
Oulun Musiikkijuhlilla Karita Mattila esiintyy Oulu Sinfonian solistina kahdessa konsertissa 22. ja 23. maaliskuuta. Konsertit johtaa festivaalin taiteellinen johtaja Jaakko Kuusisto. Ohjelmistossa kuullaan Mattilalle läheisiä oopperakirjallisuuden helmiä, kuten Laulu kuulle Antonín Dvořákin oopperasta Rusalka, sekä Morrò ma prima in grazia Giuseppe Verdin oopperasta Naamiohuvit. Konsertissa kuullaan myös Jean Sibeliuksen rakastettuja yksinlauluja, kuten Flickan kom ifrån sin älsklings möte, ja ohjelma huipentuu operettikirjallisuuden helmiin. Karita Mattila on edellisen kerran vieraillut Oulu Sinfonian (ent. Oulun kaupunginorkesteri) solistina lähes 34 vuotta sitten Madetojan salin Vihkiäiskonsertissa 8.9.1983. Konserttien lipunmyynti alkaa 1.12.2017.  
KARITA MATTILA
To 22.3. klo 19
Pe 23.3. klo 19
Madetojan sali (Leevi Madetojan katu 1-3, Oulu)
Liput 55 € (norm.)/45 € (eläk.)/35 €
Oulu Sinfonian kausikorttilaiset 40 €
Lipunmyynti Ticketmaster Suomi kautta maan. Lipun hintaan lisätään toimituskulut. Ilman toimituskuluja Oulu10-palvelupisteet ja Valveen lippumyymälä.
Karita Mattila sopraano
Oulu Sinfonia
Jaakko Kuusisto kapellimestari