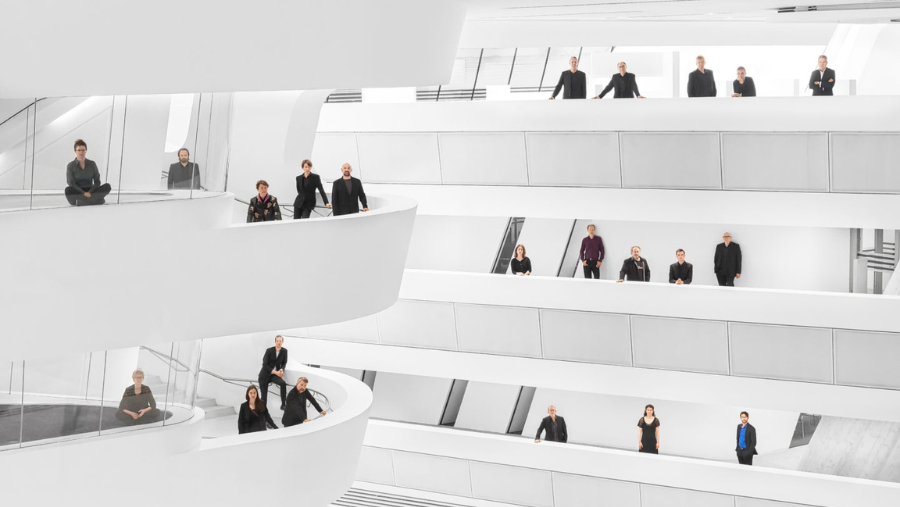 01.12.2022
Musica nova Helsinki tulee taas
Nykymusiikin biennaali Musica nova Helsinki järjestetään jälleen 1.–12.3.2023, ja ensimmäinen osa ohjelmasta on nyt julkaistu. Mukana on niin konsertteja, esityksiä kuin installaatioita Helsingissä ja Espoossa. Festivaalin taiteellinen johtaja on Tuuli Lindeberg, ja Helsingin juhlaviikot on yksi Musica novan pääjärjestäjistä.
Taidemusiikin biennaalin teema on tällä kertaa tunteet ja aistit. Festivaalin teema kytkeytyy jokaiseen mukana olevaan teokseen ja esitykseen. Tutustu ja lähde kokemukselliselle matkalle uuden musiikin maailmaan!
Helsingin juhlaviikot tuo yhdessä Musica novan kanssa festivaalille arvostetun nykymusiikkiyhtye Klangforum Wienin. He esiintyvät ensimmäistä kertaa Suomessa koko vahvuudessaan Musica novan avajaispäivänä 1.3. Konserttia johtaa Elena Schwarz, ja illan aikana kuullaan teokset Sara Glojnarićilta, Clara Iannottalta ja Olga Neuwirthilta.
Klassista, visuaalisesti
"The most bracing breath of fresh air to invigorate the classical music scene in the past ten years." – The Times
Kuulitko jo Juhlaviikoille 29.8. saapuvasta Aurora-orkesterin ja Nicholas Collonin Kevätuhrista? Ulkomuistista soittava orkesteri on kerännyt kiitosta esimerkiksi BBC Proms -esiintymisistään kerta kerran perään.
Musiikillisen taidon lisäksi Musiikkitalolla nähtävä esitys on myös visuaalisesti vaikuttava. Jane Mitchellin ja James Bonasin ohjaukseen yhdistyvät videotaiteilija Anouar Brisselin projisoinnit. Esitykseen kuuluu myös orkesterin tavaramerkiksi muodostunut teosesittely, ikään kuin elävä käsiohjelma.
Liput esitykseen ovat liikkuneet vikkelästi, joten paikka kannattaa varmistaa hyvissä ajoin.
Festivaalin sivuille