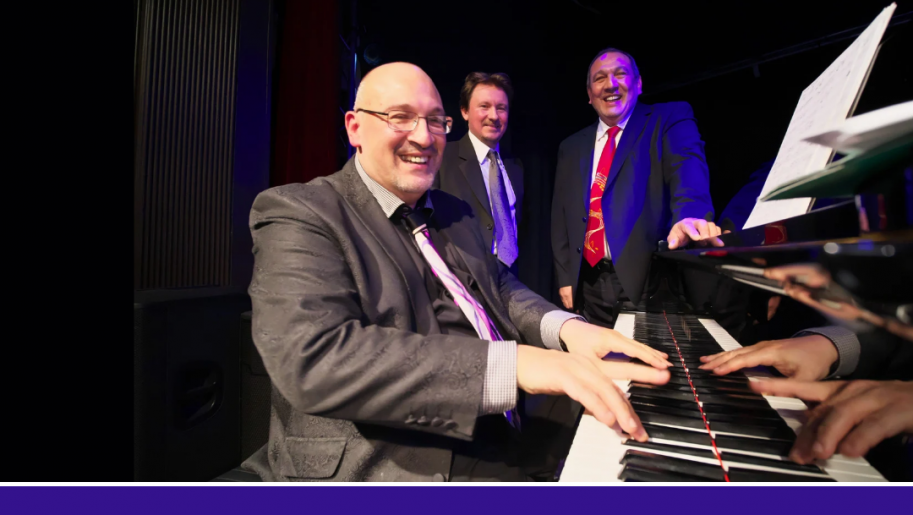 05.07.2022
Mikkelin Musiikkijuhlat: tiistain iltakonsertin esiintyjänvaihdos
Tiistain iltakonsertin esiintyjä vaihtuu. Janoska Ensemble on joutunut perumaan esiintymisensä viime hetkellä sairastapausten vuoksi. Janoskan sijaan konserttitalo Mikaelin lavalle astuu Marian Petrescu -jazztrio yhdessä Magic Strings -jousikvintetin kanssa. The Spirit of Music -konserttikokonaisuuden johtaa Nellu Petrescu.
Konsertissa kuullaan musiikin klassikkoteoksia eri genreistä: Somewhere Over the Rainbow, Sunny, Down By the Riverside, Joutsenlampi, La Mer, Päivänsäde ja Menninkäinen, sekä monia muita. Teokset on sovittanut jazztriolle ja jousikvintetille kapellimestari Nellu Petrescu. Sovituksissa yhdistyy syvä kunnioitus musiikkia ja sen eri genrejä kohtaan, mutta myös hulvaton irrottelu, virtuoosisuus ja huumori. The Spirit of Music on puhdasta rakkautta musiikkia kohtaan.
Konsertissa on väliaika, kokonaiskesto on noin kaksi tuntia.
Janoska Ensemblen konserttiin ostetut liput käyvät sellaisenaan The Spirit of Music -konsertin lipuiksi. Jos haluatte perua lippunne esiintyjävaihdoksen takia, pyydämme teitä olemaan yhteydessä Lippupisteen asiakaspalveluun.
Festivaalin sivuille