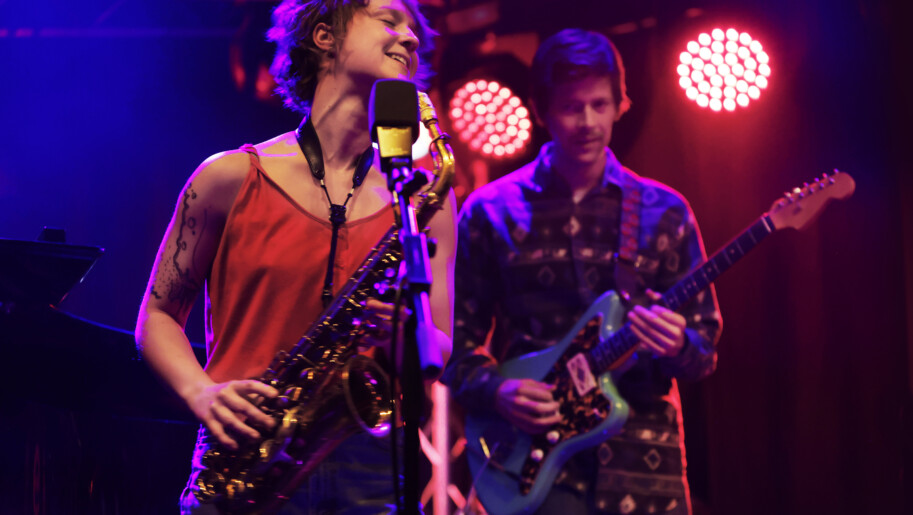 Tampere Jazz Happening
31 October 2024 – 3 November 2024 | Tampere
Every year our carefully compiled programme brings together the top names in modern jazz and the pathfinders of the future for a four-day event that is renowned for its warm atmosphere and broadminded appreciation of contemporary jazz. Visitors should be prepared to experience high profile Finnish and international artists and forceful club gigs until the small hours.
Jazz / Blues
|
Ethno/world music
|
Pop/rock
|
Free admission events
|
Disabled access
|
Photo gallery
Tampere Jazz Happening 2014 treats music aficionados to a stellar line-up of international and Finnish jazz stars. Between the 30th of October and 2nd of November, the stages of Pakkahuone, Klubi, and Telakka will see performances by some of the most interesting musicians in modern jazz.
The 33rd annual Tampere Jazz Happening brings together a wide array of jazz genres, including musicians from metropolitan India to the desert Sahara and styles from smooth grooves to stormy free jazz. Performers range from brand new ensembles to legendary jazz icons, including guitarist Bill Frisell, one of the most respected jazz guitarists and composers, Linton Kwesi Johnson, the father of dubpoetry, and ICP Orchestra, with its ten-musician lineup and special guest, pianist Uri Caine. This year, the Tampere Jazz Happening is also proud to present the world premier of two groups: American star Terence Blanchard's E-Collective, and a fascinating amalgamation of two duos, Perch Hen Brock & Rain, who will perform at Pakkahuone stage on Sunday.
Top names in world music, and a British and Norwegian 'jazz invasion'
Zakir Hussain is undoubtedly one of the foremost architects of modern music. An unparalleled virtuoso of the Indian tabla drum and a national treasure of his home country, India, Hussain explores every nuance of his instrument and astonishes with his musical intuition and improvisational mastery. Tamikrest, who recently skyrocketed to the top of the world music charts, come to Tampere Jazz Happening from Mali.  Tamikrest is the leading ensemble of the new generation of Tuareg indigenous people of the western region of the Sahara. The group's relentless desert groove echoes the sand storms of the Sahara, infused with the traditions of Western rock.
Tampere Jazz Happening 2014 will also feature multiple ensembles from Great Britain and Norway. A British ensemble with a cult following, Partisans will open this year's festival. Also hailing from Britain are the exquisite Django Bates' Belovèd and the fiercely original Sons of Kemet. Arriving from Norway, Elephant9 & Reine Fiske will bewilder the festival audience with a dose of progressive power at the free opening concert on Thursday evening. On Friday, The Thing will push musical boundaries with their passionate free jazz and then Karl Seglem Quartet and Mathias Eick Quintet will lighten the mood on Saturday evening. The list of Norwegian ensembles is rounded out by the awe-inspiring and energetic Farmers Market, one of the most popular live bands in Norway.
New ensembles by top Finnish jazz musicians
Tampere Jazz Happening 2014 will feature some of the most fascinating ensembles of the Finnish jazz scene. The dynamic trio Kallio Slaaki fills the stage with numerous percussion instruments. Elektro GT weaves electric elements into their rhythmic patterns. Teddy's West Coasters takes their listeners for a ride through the sunny days of 1950s and 60s West Coast jazz, and Mikko Innanen 10+ teleports their audience from subdued moods to suddenly striking orchestral climaxes.
On Friday evening at the festival, the Finnish Jazz Federation will announce the Yrjö Award, the most prestigious recognition in Finnish jazz music.